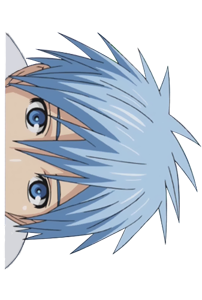 Hey there, this is Nii. Welcome to my personal tumblog! I pretty much post whatever I feel like posting. I usually put a bunch of stuff on my queue and let Tumblr do all the work for me, because I'm a boss like that hawhaww~
*cough*
Oh, I tag and/or break my #spoilers! You are in safe hands. ;D mostly
Art Blog: nranolart
Recurring tags: #art #screenshot #nii plays #otome game #piyo
Jul 29 '14 &nbsp· 2:17 AM
Jul 28 '14 &nbsp· 8:00 AM
Jul 27 '14 &nbsp· 9:43 PM
Jul 27 '14 &nbsp· 3:26 AM
Jul 26 '14 &nbsp· 8:34 PM
★
I remember seeing some posts when art programs are on sale, so I just wanted to let you know clipstudio is on sale from now to monday the 28th! It's $19 for pro (60% off) and $99 (55% off) for ex version.
You are very correct! Thank you for letting us know, we will happily share this with our followers.

ClipStudio is a drawing program for both Windows and Mac. It is greatly discounted right now. 
Here is a link to their official website where you can find the deal:


Here are a few examples of their program's finctions, though many more can be found on the front page of their website.
Also, a video of their program in motion [Link].

It seems to be a Vector based program, much like Illustrator or Adobe Flash. For followers who are not aware, Photoshop works in Pixels rather then Vectors.
3,312 notes (via aelinnis & anatomicalart)Tags: !!!! sale clip studio manga studio
Jul 26 '14 &nbsp· 8:00 AM
★
32,829 notes (via itz-nivlac & 4gifs)Tags: ROFLLL perfect caption
Jul 26 '14 &nbsp· 6:51 AM
Jul 26 '14 &nbsp· 5:43 AM
★
145,502 notes (via itz-nivlac & grooliest)Tags: ROFLLL justin bieber
Jul 26 '14 &nbsp· 4:34 AM
★
Never forget that you are the protagonist of your own story

and the antagonist of someone else's!

And a possible love interest in some other peoples! 0u0

This might just be the single most inspiration thing I have ever seen on the internet.

You are also a supporting character to a lots of people's stories. You might even be the kind stranger who unintentionally turns someone's life around for the better.
324,540 notes (via lucineblue & cozynoon)Tags: yes you are hero!
Jul 26 '14 &nbsp· 3:26 AM