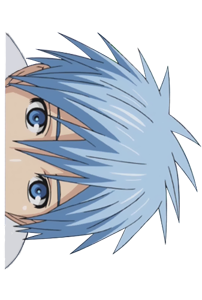 Hey there, this is Nii. Welcome to my personal tumblog! I pretty much post whatever I feel like posting. I usually put a bunch of stuff on my queue and let Tumblr do all the work for me, because I'm a boss like that hawhaww~
*cough*
Oh, I tag and/or break my #spoilers! You are in safe hands. ;D mostly
Art Blog: nranolart
Recurring tags: #art #screenshot #nii plays #otome game #piyo
Oct 1 '14 &nbsp· 4:00 PM
★
onewithoutasecond reblogged your post onewithoutasecond said:What's you… and added:

No, but you're saying only women need a box to stand on and men don't which is bullshit. Emma Watson even…

Men face difficulties in certain aspects, but men are still the privileged gender in 90% of situations, and the reason women are disadvantaged is because of historical oppression by men. So no, men don't need the box to the same extent as women. Not even close.

No one is saying "only women get the box", you're speaking as if "he for she" is literally the only gender movement that currently or has ever existed. Or that literally every movement has to advocate for literally every group, which is of course absurd.
23 notes (via the1janitor)Tags: exactly this he for she
Sep 30 '14 &nbsp· 10:51 PM
Sep 30 '14 &nbsp· 5:08 PM
Sep 29 '14 &nbsp· 8:34 PM
★
I hit words at random on iOS 8's new predictive text feature so I could see what type of sentence my phone thinks I'm likely to say, and
124,299 notes (via nikirichan & raptorific)Tags: ROFLLL ios
Sep 29 '14 &nbsp· 7:26 PM
Sep 29 '14 &nbsp· 6:17 PM
★
9,299 notes (via itz-nivlac & aseaofquotes)
Sep 26 '14 &nbsp· 4:00 PM
★
8,000 notes (via lucineblue & crazybuffet2)Tags: ROFLLL nintendo 3ds streetpass comic
Sep 26 '14 &nbsp· 1:43 PM
★
35,470 notes (via the-false-monicker & have-a-spooky-cum)Tags: ROFLLL YES samuel l. jackston mass effect
Sep 26 '14 &nbsp· 12:34 PM
★
"

Too many young girls don't know how to act when someone's being inappropriate with them. They giggle or they try to brush it off. Don't do that. Tell them to go fuck themselves - be a bitch. If someone's being disrespectful to you, be disrespectful right back. Show them the same amount of respect that they show you.

"
Sep 25 '14 &nbsp· 2:51 PM