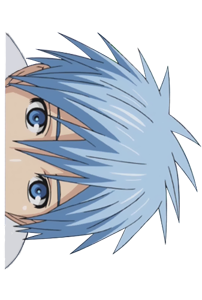 Hey there, this is Nii. Welcome to my personal tumblog! I pretty much post whatever I feel like posting. I usually put a bunch of stuff on my queue and let Tumblr do all the work for me, because I'm a boss like that hawhaww~
*cough*
Oh, I tag and/or break my #spoilers! You are in safe hands. ;D mostly
Art Blog: nranolart
Recurring tags: #art #screenshot #nii plays #otome game #piyo
Apr 24 '14 &nbsp· 11:26 AM
Apr 24 '14 &nbsp· 9:08 AM
★
Dear Followers,

Would like to seek the help of fellow otome gamers here in a survey for my friend's research project in otome games! She's holding a raffle/lucky draw as well for those who participate in the survey so please do help out if you can!
http://www.instant.ly/s/zc2rm

Due to the content of some otome games, some of the questions within this survey may be offensive or triggering to certain audiences.

If you have a Japanese friend, you can also share a Japanese version of this survey here: http://www.instant.ly/s/2KSJM


More details about the survey and prizes you can win by taking part are below.

251 notes (via englishotomegames & brocon-con)Tags: signal boost survey otome game
Apr 24 '14 &nbsp· 8:00 AM
Apr 24 '14 &nbsp· 6:51 AM
★
Every localized Ace Attorney changes the setting from Japan to America and it gets funnier with every game since they get more and more Japanese and the new one is set in 19th century Japan

EAT YOUR HAMBURGERS, RYUUNOSUKE

Ah, yes, the Meiji era of our great state of California, when the shoguns and emperor were contesting the territory of Los Angeles.

The localization team may have dug themselves into a pretty big hole here.
4,181 notes (via aelinnis & freakinasheet)Tags: ROFLLL i hope this doesn't mean we get no localization but yeah it's going to be... a stretch ace attorney
Apr 24 '14 &nbsp· 4:34 AM
★
To all the Tumblr users who tend to use tags very liberally:
Let's play a game.

Type the following words into your tags box, then post the first automatic tag that comes up.

you

also

what

when

why

how

look

because

never
130,340 notes (via lucineblue & thejadedkiwano)Tags: YOU GO LITTLE GUY also aomine wtf are you doing WHATEVER THIS IS when any stranger watches me play games really why how look at how happy she is Because this needs to be heard i never thought of it that way before
Apr 24 '14 &nbsp· 3:25 AM
Apr 23 '14 &nbsp· 5:43 AM
Apr 23 '14 &nbsp· 4:34 AM
★
276,894 notes (via queencuppycake & jellyguy-deactivated20140103)Tags: hi dog
Apr 23 '14 &nbsp· 3:26 AM
★
45,871 plays
9,593 notes (via nikirichan & tsunderrella)Tags: this is so going on my phone danganronpa monokuma
Apr 23 '14 &nbsp· 2:17 AM