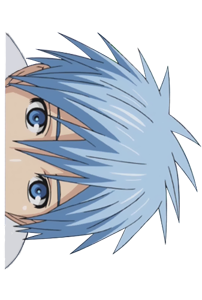 Hey there, this is Nii. Welcome to my personal tumblog! I pretty much post whatever I feel like posting. I usually put a bunch of stuff on my queue and let Tumblr do all the work for me, because I'm a boss like that hawhaww~
*cough*
Oh, I tag and/or break my #spoilers! You are in safe hands. ;D mostly
Art Blog: nranolart
Recurring tags: #art #screenshot #nii plays #otome game #piyo
Apr 12 '14 &nbsp· 10:17 AM
Apr 12 '14 &nbsp· 9:08 AM
Apr 11 '14 &nbsp· 9:09 AM
Apr 11 '14 &nbsp· 8:01 AM
Apr 11 '14 &nbsp· 3:26 AM
★
Week-Long Promo Sale on Winter Wolves Games! 50% off.
Next Friday, the 11th, I'll be 40 years old! When I started making indie games, I never thought I would have been able to do it for so long :)

As a thank you, I'm discounting all my games (except Roommates since is still relatively new) by 50% off for the whole week! The offer ends Monday 14th April.

Check my games here: http://www.winterwolves.com

And please spread the word :)

Happy birthday! n_n

Below you can find a list of otome games made by Winter Wolves. The games can be played on Windows, Mac OS, and Linux. 

• Always Remember Me!
• The Flower Shop: Winter in Fairbrook 
• Heileen: Sail Away 
• Heileen 2: The Hands of Fate 
• Heileen 3: New Horizons
• Heileen 3: Sea Maidens 
• Love and Order
• Nicole
• Spirited Heart 
• Spirited Heart Girl's Love

Any game marked with the  sign in this case means it is a completely GxG game. Love and Order, Heileen and Heileen 2 have GxG options as well.


125 notes (via englishotomegames & winterwolvesgames)Tags: heads up sale winter wolves otome game
Apr 11 '14 &nbsp· 1:08 AM
★
118,814 notes (via hyamei & 4gifs)Tags: mad skillz
Apr 8 '14 &nbsp· 1:43 PM
★
26,962 notes (via bastetsbard & blogilates)Tags: i need this detox water recipe
Apr 8 '14 &nbsp· 12:34 PM
★
148,675 notes (via aelinnis & bodydiy)Tags: i feel kinda stupid tying shoelaces the same way every time interesting stuff shoelaces
Apr 8 '14 &nbsp· 4:34 AM
Apr 8 '14 &nbsp· 3:26 AM